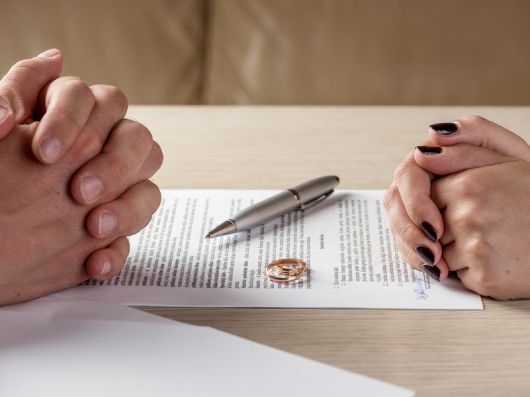 $99 No Minor Children
$129 With Minor Children
We Provide a way to get a Cheap Divorce Online
At Ready Divorce LLC we provide uncontested divorce preparation services for all 50 states. Our divorce forms are prepared by professional paralegals using court-approved forms. After completing our questionaire online or by phone, your completed divorce forms are e-mailed to you within three business days, along with detailed step by step filing instructions. We make the process of getting a cheap divorce online easy and VERY affordable. Call us today! 1-800-503-5919
Call 1-800-503-5919

Why Choose Us?
Our Service is Superior!
Unlike other online divorce preparation services WE RANK SUPERIOR TO OTHERS because we provide each customer with personal service by a real paralegal. NO COMPUTER GENERATED FORMS WITH DOWNLOAD LINKS THAT EXPIRE. Instead of figuring out how to get more and more money out of our customers WE DO THE OPPOSITE! We are dedicated to finding new ways for our customers to finalize their uncontested divorce as cheaply as possible. CHECK OUT our ratings and customer reviews on Facebook and Google! Call and speak with one of our friendly divorce specialists today!
Can I file my divorce papers online?
There are eleven states that allow divorce papers to be filed electronically. However, in some of these states, only an attorney can file a divorce electronically. There are states that do allow divorcing couples to file their divorce papers electronically, online, without an attorney. In most cases it can take longer to file your divorce forms electronically than it does filing then yourself at the the courthouse. In the vast majority of cases divorces are filed at the courthouse in the same county that the filing spouse resides in. Filing your papers yourself at the courthouse can be faster than trying to figure out how to do it online, or if you even can do it online. Filing your papers manually at the court clerk's office is quick and easy.
Our "Quickie" Waiver Divorce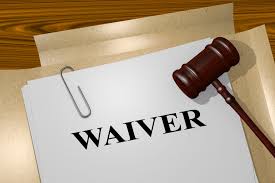 Most states allow you to finalize your cheap divorce without your spouse having to appear in court. This process is ideal if you have a spouse that lives in another state, or if your spouse is unable to appear in court. Your spouse can sign a document called a "waiver" and consent to the divorce. For more information about the quickie waiver divorce give us a call today 1-800-503-5919.
Spouse Won't Sign? Use our Quick Service / Summons Divorce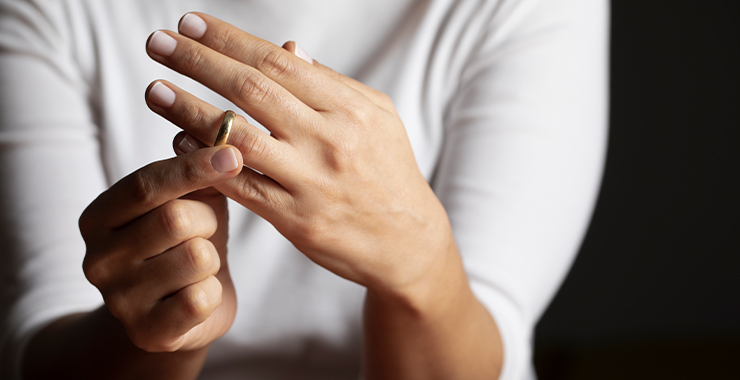 If you are uncertain about whether or not your spouse will sign the divorce papers, the service divorce package may be your best option for getting a quick divorce. After your spouse is legally served with divorce papers, he or she will have 30-90 days (depending on your state) to contest the divorce in writing or through an attorney. If your spouse fails to respond response your divorce can be finalized by default without your spouse`s signature. The service divorce package is ideal of your spouse is incarcerated or is otherwise financially unable to hire a lawyer to contest the divorce. For more information about the service divorce call us today.
Publication Divorce - Missing Spouse Divorce
If you cannot find your spouse to serve him or her with divorce papers, the divorce by publication is an option for you. The publication divorce package allows you to serve your spouse by publishing a legal notice in the newspaper in the county where your divorce is filed. The publication divorce requires approval by a judge. A publication divorce can usually be finalized within 60-120 days, depending on the state you are filing in. The publication divorce package is also ideal if your spouse is running from the law.
Start your Cheap Divorce Today!
Don't put it off any longer. You can start your cheap divorce online or by phone with a real person. Your cheap divorce forms will be done and ready to file within three business days! We don't ask for personal information such as birth dates or social security numbers.
Have a question before getting started? Send us a message we are happy to answer any question you may have.
Exploring the World of a Cheap Divorce Online
Divorce is rarely an easy process, but advancements in technology have made it more convenient and affordable than ever before to navigate the legal complexities of ending a marriage. Online platforms now offer a reliable and cost-effective solution for couples seeking a cheap divorce. In this article, we'll delve into the benefits and considerations of pursuing a divorce online.
One of the key advantages of opting for a cheap divorce online is the significant cost savings it offers. These platforms eliminate the need for costly attorney fees and reduce the overall expenses associated with traditional divorce proceedings. By streamlining the process, couples can minimize both time and financial commitments, ensuring a cost-effective solution.
The convenience of an online divorce is unparalleled. With just a computer or smartphone and an internet connection, couples can access platforms that guide them step-by-step through the process. These online solutions provide a comprehensive range of divorce documents, customized to each individual situation. The ease of a cheap divorce online allows couples to have their paperwork completed by professionals, and without the need for expensive attorneys.
Though online divorce solutions simplify the process, it's important to remember that legal support may still be required to ensure all aspects of the divorce are addressed properly. Many platforms offer on-demand access to paralegals who can provide guidance and answer specific legal questions that may arise during the proceedings. This ensures that couples receive professional assistance while still benefiting from the cost-effective nature of online divorce.